New products
Compact Automatic Tray Sealing Machine SNP-180
An automatic compact sealing machine ideal for multiproduct and small lot production, such as ready meal and picles.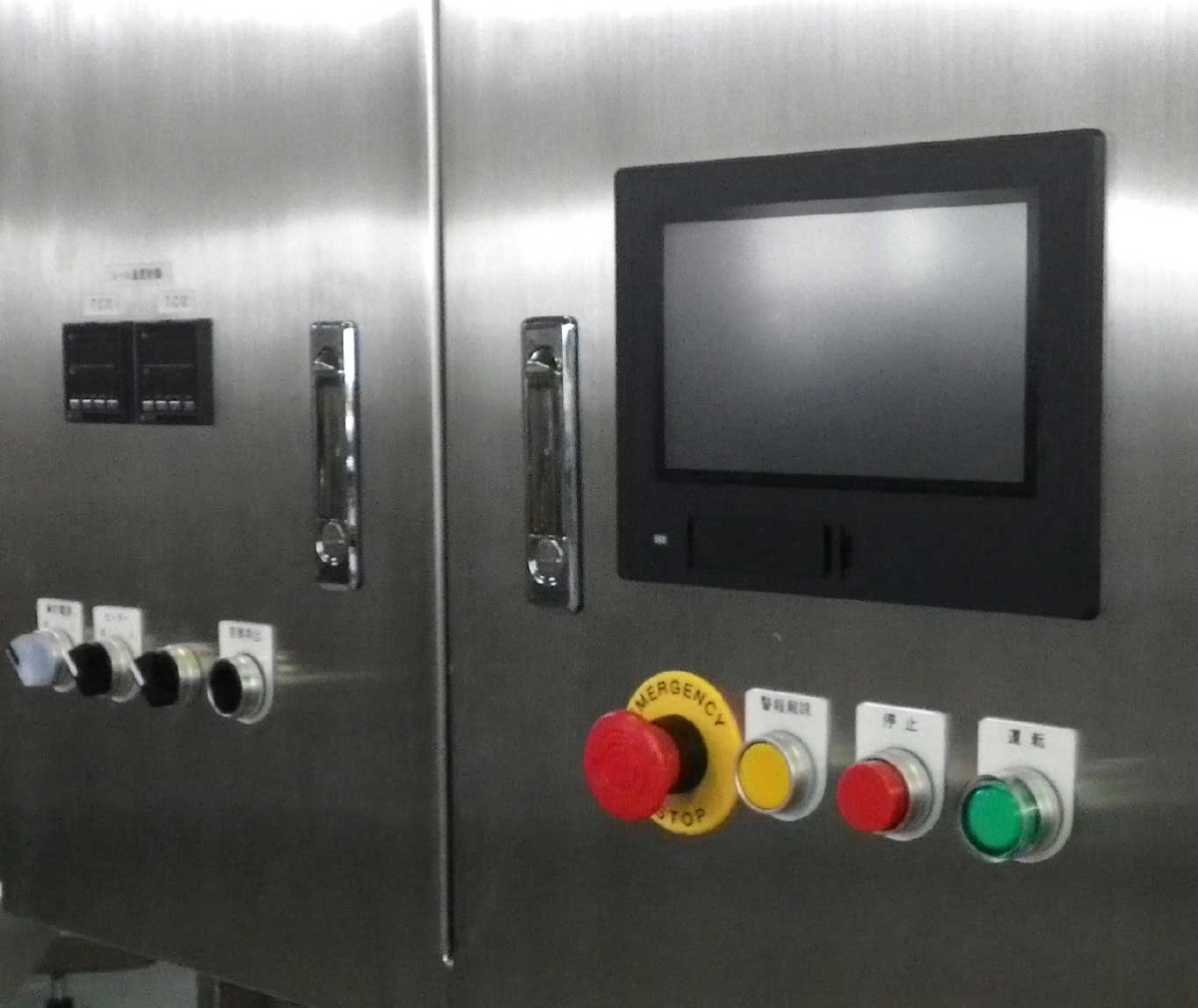 This innovative, new compact tray sealer is compatible with a wide variety of tray designs. In addition to top sealing and film trimming, this machine is available to connect with other filling machine or to slip on lid specifications. Because of its minimum installation space production space can be very compact.
Features
●Shinwa's precision sealing and attractive sealing and trimming performance are as it is
●Quick and easy bucket changing
●Variety of options of such as tray feeding device, product filling device and lid putting apparatus and more
●Flexble layout suitable for working process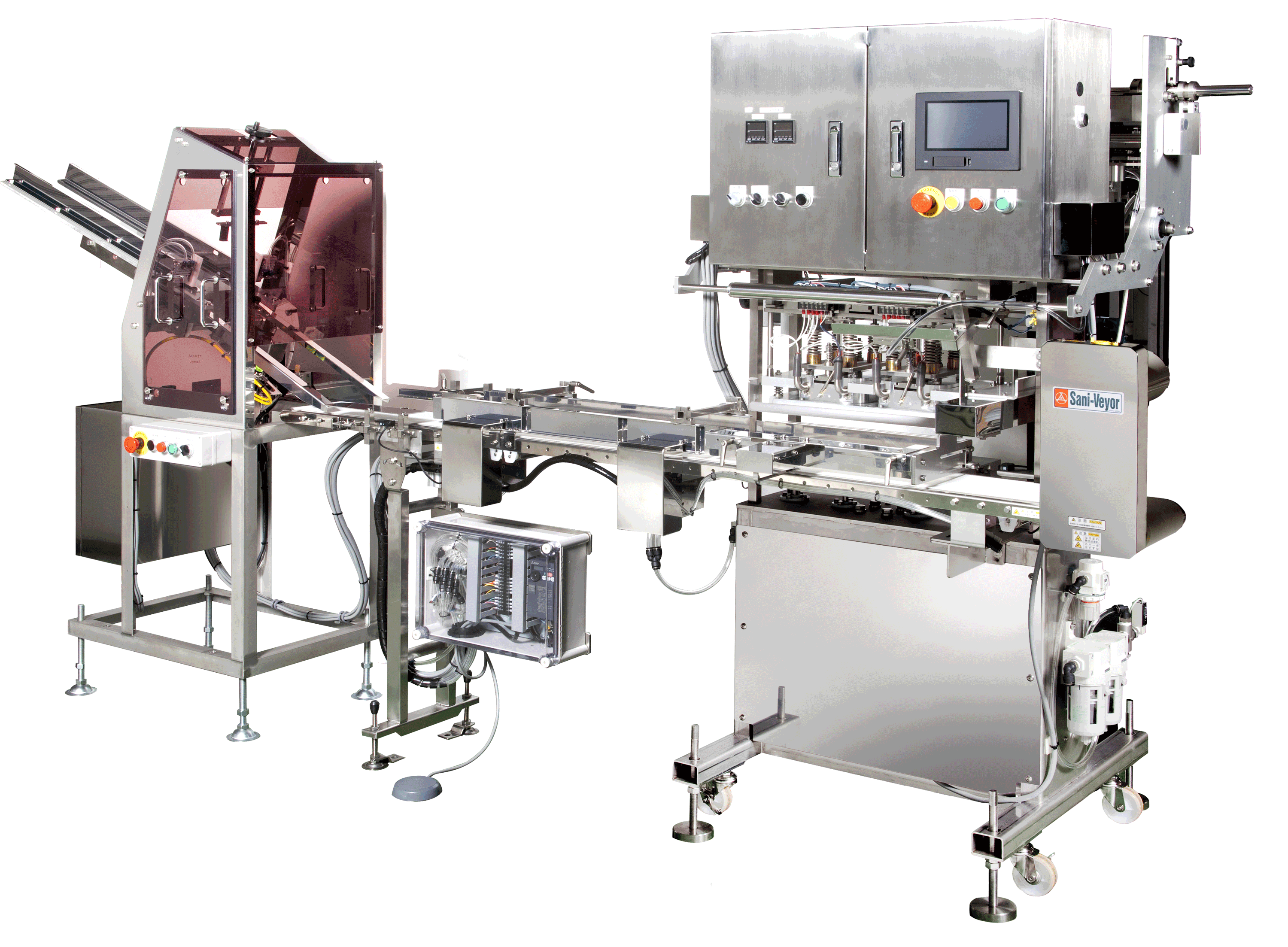 Gas Replacement Sealing System for Dome-shaped Lid
Innovate 'Gas flush' sealing unit keeps food flesh longer.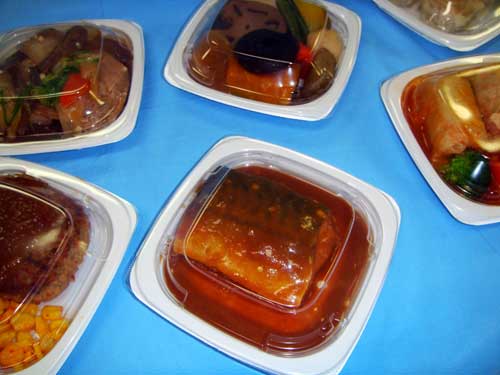 Epoch-making sealing machine by gas-flush method, realize various products line-up.

SAFETY
Improvement of storage property and preservationof external contamination.
TASTY
Keep flesh by gas replacement and sealing.
NATURAL
Allow products to natural food, without additives.
ECOLOGY
Reduction of waste and delivery cost, by extension of shelf life.
Features
●Preservation of oxidation by gas replacement.
●Flesh display by favorable dome-shaped lid.
●Cost down by reduction of waste loss and of delivery times.
●Enviroment-friendly design for reduction of waste.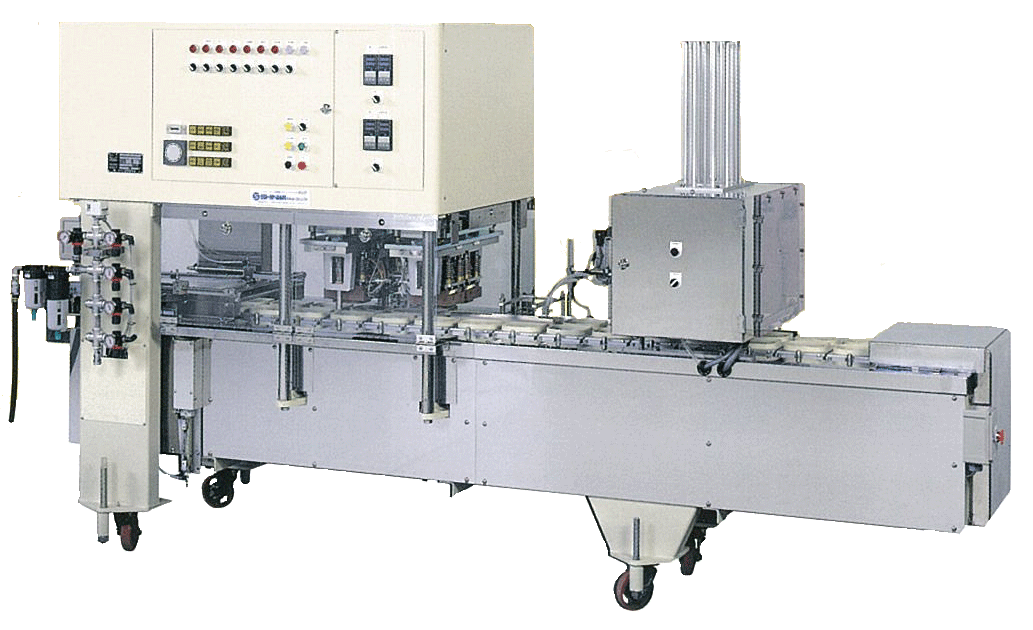 Load-cell Measuring and correction filler
Birth of epoch-making filling machine by reducing a waste loss of filling iquid.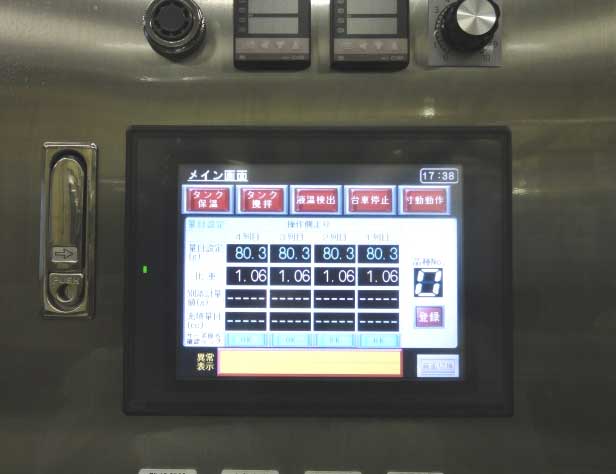 Epoch-making filling machine relize to measure ingridients in the container individually and to adjust a filling liquid to the setting weight. This is a new direction of filling machine born by joint-development with our user.
Features
●Big reduction of waste loss
Adjusting a filling volume to the setting weight individually by servo motor after measuring ingridients in the container individualy.

●Simple operation
Simple product changes are available by the touch panel setting for each product

●High efficiency of maintenance
Easy cleaning and maintenance by puting on and taking off measuring equipments.