SHINWA Rice-Cooking and Individual Tray Packing System
SHINWA's proprietary technology results in technological innovation for sterile rice.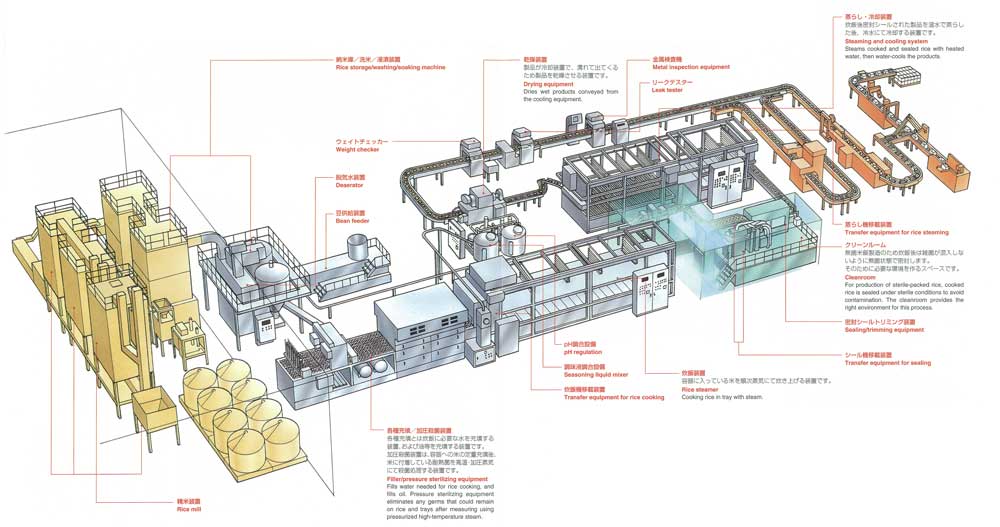 Tasty but offhand sterile-packed rice just for needs of age.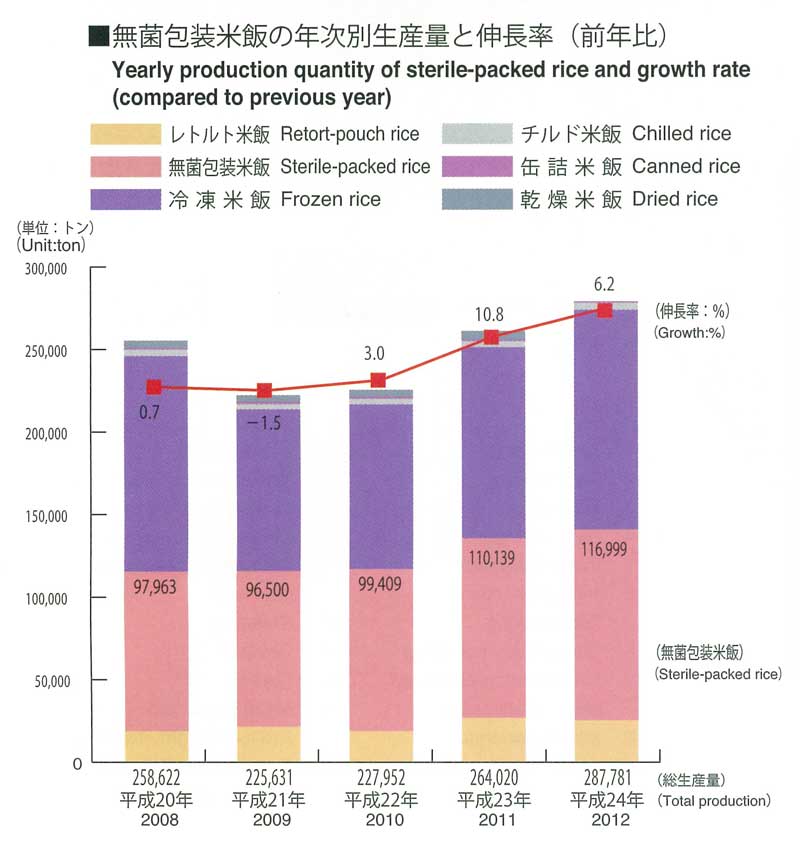 The current rice industry environment is changing because of fluctuations in the rice supply, a new food control system, and reorganizing distribution as sales channels diversify. At the same time new consumer lifestyle are shifting from cooking rice to buying precooked rice along with different dining styles that reflect these lifestyles. Already many types of processed rice products are displayed and sold in stores. Among these, sterile-packed rice products attract considerable attention. Along with the consumer's awareness of convenience and natural flavor, this market for packed rice products has been increasing every year.
From rice cookers to individual rice trays.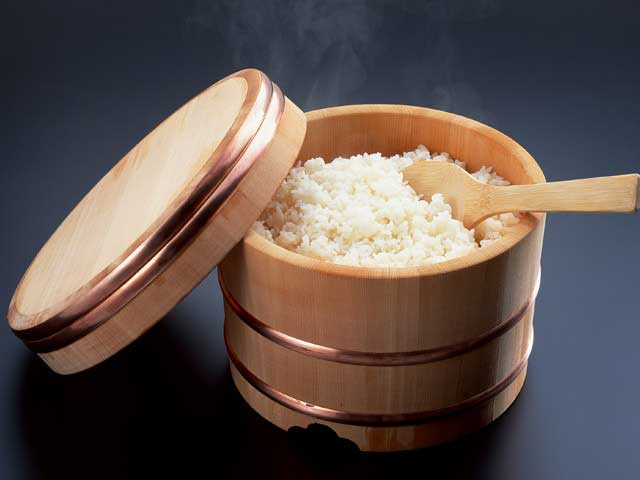 The SHINWA Rice-Cooking and Individual Tray Packing System is designed for product safety, stability, for maintaining better flavor and delivering higher productivity. Unlike conventional commercial rice cookers (using gas), SHINWA's system achieves the following: sterile rice, a more compact production system, less equipment needed and lower operating costs, as well as verification of system usage for different products.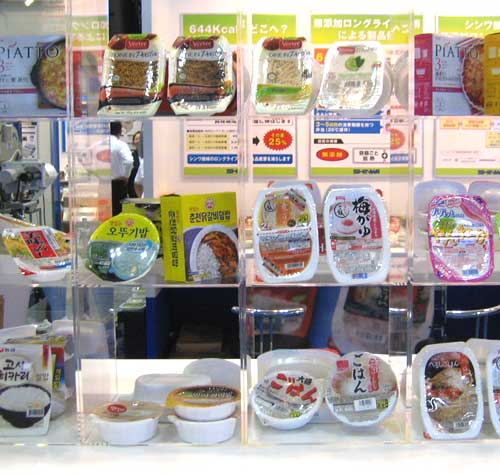 SHINWA's rice cooking system for individual tray is applicable to hard rice for risotto, common rice, soft rice and porrige flexibily.
More than 40 lines of world-wide sales result.

Packed rice by Japanese technology is tasted globally.
The pressure heating method consistently produces soft and delicious rice.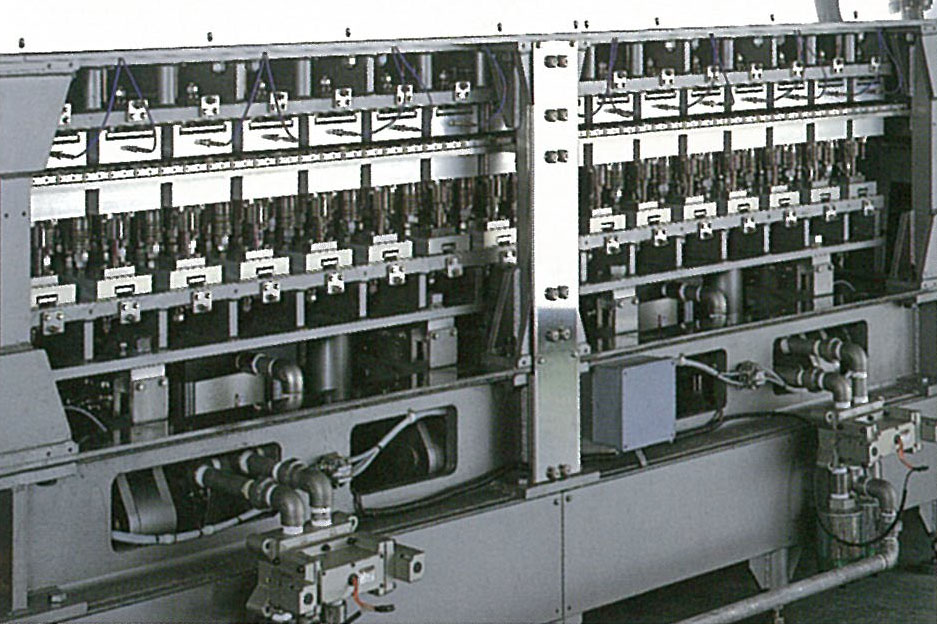 Contamination is usually reduced with pH proportioning and retort sterilization. However, use of these methods results in flavor deterioration due to long-term high-temperature heating. The SHINWA Rice-Cooking and Individual Tray Packing System employs a newly developed pressure heating method that performs a short-term sterilizing process. this achieves a sterile state, even eliminating thermo-resistant bacteria. In addition, by intermittently applying high-temperature steam to the rice surface, that "just-cooked" rice flavor is the best available with all the natural flavor possible.
Environmentally-sensitive design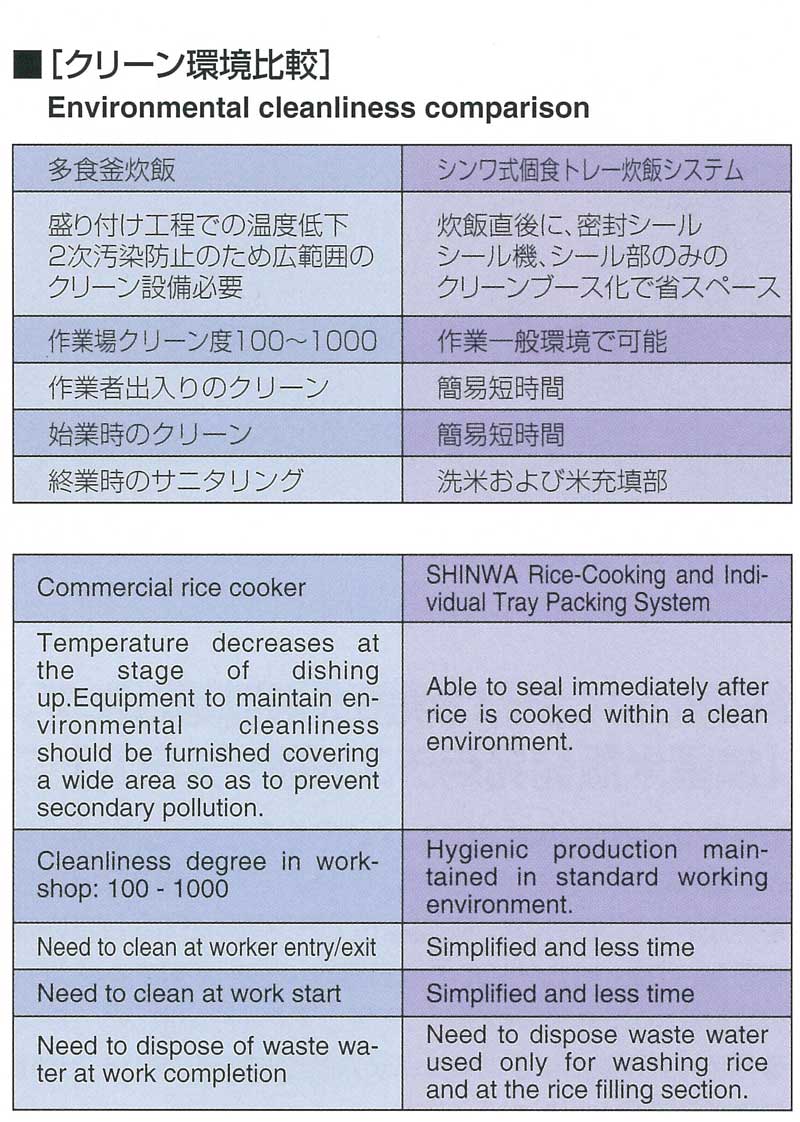 Sterile packing technology (PAT) eliminates having to use a free-oxygen absorber, therefore significantly reducing the cost of materials. The SHINWA Rice-Cooking and Individual Tray Packing System has also been designed to save energy by employing a multi-stage nacelle and steam as the heat source, at same time increasing productivity and product reliability. In view of environmental cleanliness, the system has to dispose of just one third the quantity of waste wather than conventional systems as no pot-cleaning is needed.

equipment image
小見出し